Coco Chanel was not joking when she said that no elegance is possible without perfume. It sure is the unseen, unforgettable, ultimate accessory a woman could have.
While style is mostly attributed to how women dress up and carry themselves altogether, I honestly think it is the perfume that completes the look. Yes?
So today, I intend to share with you my favorite fragrances and the reasons why I love them. Which will boil down to how much I love florals. 
Ladies, you have been warned.
Dubbed as the world's most iconic fragrance, Chanel No. 5 smells like a composition of flowers blended harmoniously together. 
The youngsters today may feel opposite about it, saying what a strong fragrance it is, but for me, this one is a total classic! 
Chanel No. 5 is an intricate blend of aldehydes and florals that I love. 
Its top notes are made up of aldehydes, bergamot, lemon, neroli, and ylang-ylang. Its heart has iris, jasmine, lily of the valley, and rose. Lastly, its base notes are made up of amber, patchouli, sandalwood, vanilla, and vetiver. 
Talk about floral variety, Chanel No. 5 is a powerhouse!
Let's move on to my most favorite one!
Ah, my heart. It has got to be my most favorite in the world!
I remember that my first J'Adore was given to me by my brother as a present on my 18th birthday. Its floral-fruity notes make it my get-go scent of all time.
Ylang-ylang brings elegance once it is released as its top notes with a hint of fresh mandarins. Damask rose blooms at its heart together with the delicate fragrance of jasmine, plum, and orchids. This alluring scent leaves the smell of amaranth, blackberry, and musk lingering. 
Date nights have all the reasons to be memorable whenever I wear this. I say you put this on your list too. 
SHOP J'ADORE AT SAKS FIFTH AVENUE >>
Didn't I just tell you that I am so into florals?
This perfume right here leaves a breath of floral lightness.
It has top notes of ambrette and sapodilla and has magnolia, marigold, sandalwood, and violet in its core.
The haunting base notes that give off a crisp vibe is that of ambergris, cedarwood and chantilly musk.
Its sophisticated and bewitching scent is such a standout for me too. It is an indispensable item for me especially when I go to work.
SHOP MOJAVE GHOST AT SMALLFLOWER >>
Next we have,
L'EAU A LA ROSE BY MAISON FRANCIS KURKDJIAN
Released just last year, this perfume also exudes a floral fruity fragrance. 
Its top notes are litchi and pear that oozes that sweet russet feels on the onset.
Its middle notes have damask and Grasse rose, peony and violet with musk as its base. 
Subtle but gorgeous, imagine how refreshing this fragrance is! 
Plus, you have to see its bottle, femininely cute in pink!
SHOP L'EAU A LA ROSE AT NEIMAN MARCUS >>
And finally…!!
FLOWERBOMB EAU DE PARFUM SPRAY BY VIKTOR AND ROLF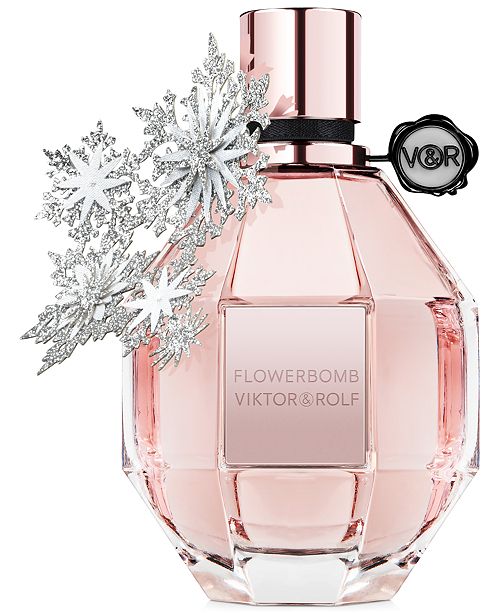 Talk about a youthful playful scent, Flowerbomb is just as it says. 
While people find the base notes of patchouli in this scent to be strong, I got to say it just compliments its top tones of bergamot and green tea.
Its heart is made up of Cattleya orchid, Centifolia rose, freesia, and sambac jasmine, making this scent sophisticated. It's got that milky and powdery vibe that feels so good on our skin!
It sure does make me feel extra pretty when I am in my Sunday dress. 
SHOP FLOWERBOMB AT ULTA BEAUTY >>
Has there been an overwhelming stack of floral fragrances just yet? 
Ah, did I sound right about my warning earlier on?
You see, the thing with fragrances is that you got to find that one scent that fits you, like your wardrobe or the shade of the makeup you use. It's an element of style too that deems a person to express herself as honest as possible.
What fits my taste doesn't necessarily mean it will fit yours too. 
But my love for floral fragrances won't budge an inch. It is bound to get stronger! It fits my personality just right and enables me to get that extra confidence whenever I spray them on. 
And oh yes, I get lots of happy vibes off them, too.